THE OFFICIAL REALTOR FOR THE DENVER OUTLAWS PRO-LACROSSE TEAM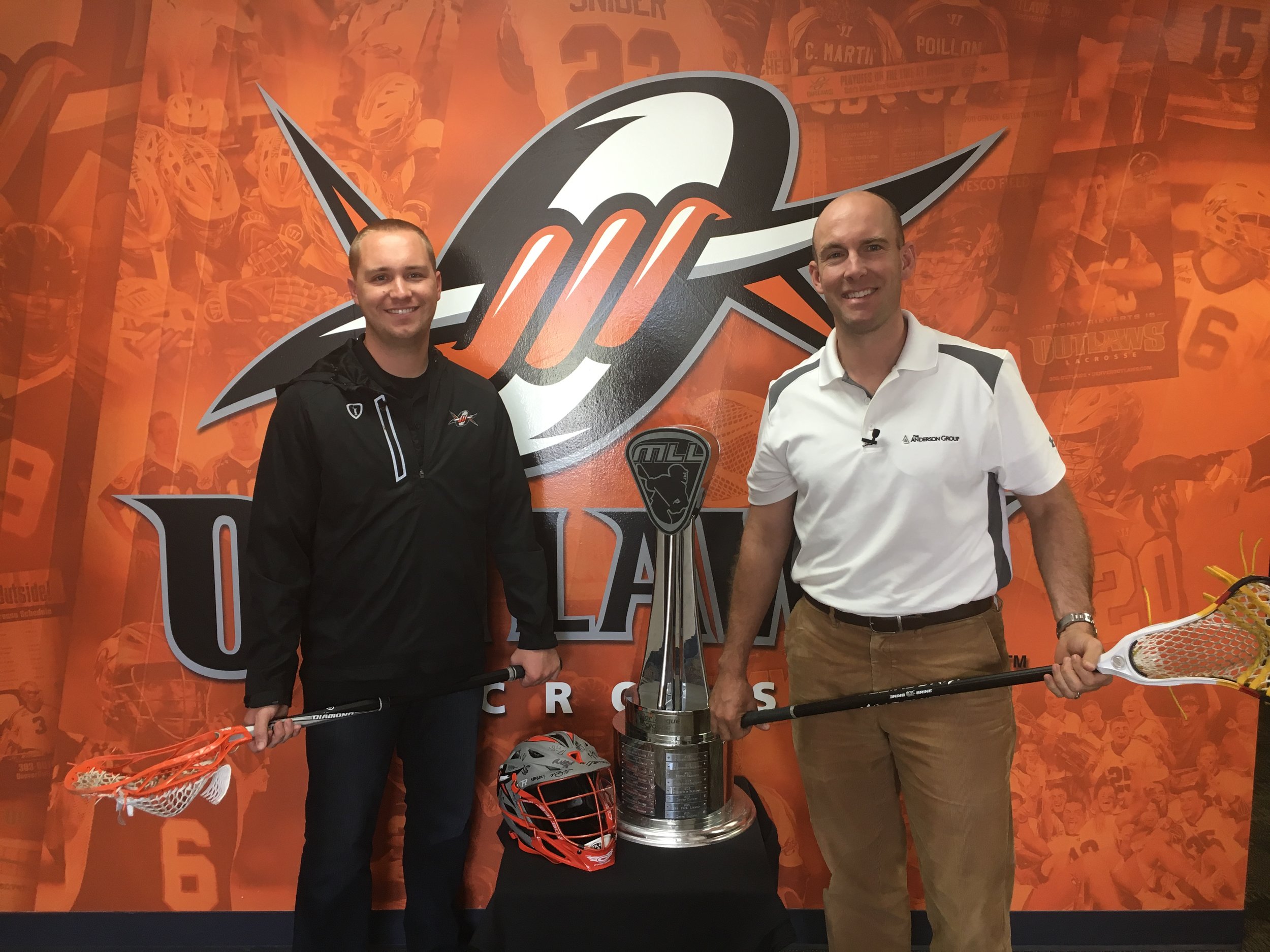 Who are the Outlaws?
The Denver Outlaws are a Major League Lacrosse professional men's field lacrosse team based in Denver, Colorado. They began playing in the MLL in 2006 as an expansion team. Since joining the league, they have been one of its more successful teams, having appeared in the championship game six times, though they have lost in four of those appearances. The Outlaws have only missed the playoffs once in franchise history. The Outlaws regularly post the highest attendance in the league. The Outlaws won their first MLL Championship on August 23, 2014, defeating the Rochester Rattlers 12-11. The Outlaws won their second MLL Championship in 2016, defeating the Ohio Machine 19-18.
How The Anderson Group Helps?
We have 25 years of Lacrosse history. We know lacrosse! Ryan started playing lacrosse in high school and went on to play in college and post college in many advanced Men's leagues. He has coached high school, middle school and elementary lacrosse. Ryan has a passion for helping lacrosse fans and players. The Anderson Group has been helping Lacrosse fans and players for the past 14 years. Whether your looking to buy or sell a home, The Anderson Group will be your Lacrosse friendly best choice!
FREE STICK when you buy or sell a house with the Anderson Group, you will receive a Free Lacrosse Stick of your choosing!
CALL RYAN TODAY for your Complementary, no Obligation Home Evaluation and first appointment YUMMY BONUS GIFT!